Primary Sponsor

Eaton's Electrical Business (Canadian Operations)
Eaton's electrical business is a global leader in electrical control, power distribution, and industrial
automation products and services. Through advanced product development, world-class manufacturing methods and global engineering services and support, Eaton's electrical business provides customer driven solutions under brand names such as Cutler-Hammer®, Powerware®, Durant®, Heinemann®, Holec® and MEM®, which globally serve the changing needs of the industrial, utility, light commercial, residential, and OEM markets. For more information, visit www.eatoncanada.ca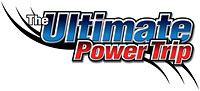 Eaton Corporation is a diversified industrial manufacturer with 2007 sales of $13.0 billion. Eaton is a global leader in electrical systems and components for power quality, distribution and control; fluid power systems and services for industrial, mobile and aircraft equipment; intelligent truck drivetrain systems for safety and fuel economy; and automotive engine air management systems, powertrain solutions and specialty controls for performance, fuel economy and safety. Eaton has 70,000 employees and sells products to customers in more than 150 countries. For more information visit www.eaton.com
---
Primary Associate Sponsors

Aeroquip Performance Products
Eaton's Aeroquip Group, headquartered in Maumee, Ohio, is a worldwide leading manufacturer of a wide variety of fluid-conveying and fluid-connecting products.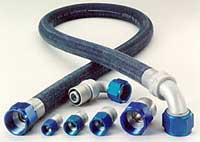 Aeroquip Corporation was founded in 1940 in Jackson, Michigan, by Peter F. Hurst, a young German aeronautical engineer who held the patent rights to manufacture two new products designed for the aviation industry--detachable, reusable hose fittings and self-sealing couplings.
During World War II, Aeroquip products became military standards on all U.S. aircraft, establishing the company's reputation as a quality supplier and leading the way to penetration of the emerging fluid power industry.
Aeroquip products include all pressure ranges of hose, fittings, adapters, couplings and other fluid connectors, as well as precision plastic molded and extruded products for the automotive and industrial markets.
The company became the Aeroquip Group of Eaton in 1999 and currently operates 36 facilities in 11 countries and employs nearly 8,000 people.
Website: www.aeroquip.com
---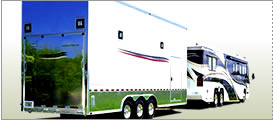 Aluminum Trailer Company (ATC)
The Aluminum Trailer Company is an innovative manufacturing facility based in Nappanee, Indiana. They produce all-aluminum trailers with an emphasis on quality and design. Their trailer fit, finish, and design continues to impress even the most seasoned trailer buyer.
You have heard the phrase "you get what you pay for"---that describes our company's products and the people behind them. The Amish take pride in their work, and our workforce is made up entirely of these careful employees. "Cutting corners" is not in their mind, building a great product is. With their skill and commitment, their trailer quality is excellent. It does make a difference. If you would like to learn more about their products, or find the dealer nearest you, contact them toll free at 1.877.441.2440.
Website: www.aluminumtrailer.com
---
Bicknell Racing Products (BRP)
Corporate Headquarters:
Full in-house machining, full in-house welding and fabrication departments. All racing products from front to rear.
BRP Canada
117-119 Cushman Rd.
St. Catharines, ON. L2M6S9
Phone: (905) 685-7223
Fax: (800) 891-0521
U.S. Warehouse/Distribution Center:
US Warehouse facility fully stocked with top shelf racing components offering same-day service for all your racing requirements.
Bicknell Racing USA Ltd.
1733 Maryland Ave.
Niagara Falls, NY 14305
Phone: (716) 285-7502
Fax: (800) 285-1454
North Carolina:
Conveniently located in the heart of the North Carolina Racing Community.
BRP South
2936 East Green St.
High Point, NC 27260
Phone: (336) 476-4448
Fax: (336) 476-4995
Website:www.bicknellracingproducts.com
---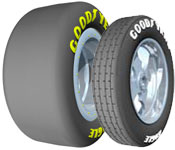 Competition Tire Canada - Goodyear Racing Tire
Competition Tire Canada is one of Canada's top auto racing suppliers. Based in the Niagara Peninsula, Competition Tire has been offering quality Goodyear products and service for over two decades in road course, oval track, and drag strip racing.
Goodyear's racing heritage reaches back almost to the very first car race at the turn of the 20th century. In those early years auto makers were just beginning to see the wide-open possibilities of a sport called automobile racing. From then until now -- with one major interruption -- Goodyear's enthusiastic involvement with motorsports has grown as fast as the size of the crowds. The company produces more than one-half million tires a year for races of all kinds, all over the world.
For Information contact: 905.684.7418

---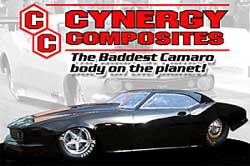 Cynergy Composites Inc.
First established in 1999, Cynergy Composites has fast become one of the most dynamic new companies for specialized light weight drag racing components.
Cynergy Composites primary focus is on drag racing and they have developed an impressive line of carbon fiber and composite products, all of which are manufactured with state-of-the-art equipment completely in house. The company now offers some of the lightest weight and most structurally sound parts on the performance market, including wheel tubs, wing assemblies and carbon fiber panels.
Telephone: 519.245.0016
Website: www.cynergycomposites.net
---

ERD (Engine Research and Development) is owned and operated by Carl Spiering and located at 2390 South Service Road in Jordan Station, just west of St. Catharines, ON.
This facility builds engines for all types of motorsports, specializing in complete assemblies for the hardcore racer. ERD works with all forms of engines, from 15 to 3000 horsepower, tested and developed in a variety of applications. A highlight at ERD is a state-of-the-art Dynamic Test Systems (DTS) dynamometer system for engine research and development, providing customers with the latest in power plant technology.
With 15 years of drag racing, dirt track, offshore boat, snowmobile, motorcycle, and street competition experience, ERD has the ability to adapt and work directly with the customer to assist in the development of their individual programs.
A knowledgeable staff will assist in the fine-tuning of all engine packages. The firm also sells a large variety of engine parts as well as working with the customer to finish each project.
ERD offers a complete performance package for the enthusiast.
Telephone: 905.562.DYNO (3966)
Website: www.erdengines.com
---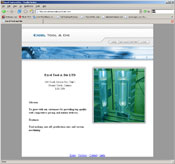 Excel Tool and Die
Tool making, one off, production runs and custom machining
240 South Service Rd., Unit 1
Stoney Creek, Ontario
L8E 2N9
Phone (905) 662 4950
Fax (905) 662 0014
Website: www.exceltoolanddie.com
---

G-Force Race Cars Inc.
Services vary from building a complete six-second, 225-mph Pro Mod car chassis to performing various welding tasks, to preparing any race car for race day. As racers themselves, and having on- track experience, G-Force knows that any component on its race cars could break or be damaged at any time during a run.
G-Force repairs aluminum and cast iron engine blocks that have been "windowed", cylinder heads that have been damaged due to failure or fire slots, and many other items. All work is dealt with the same quality time and craftsmanship that goes into each of our award-winning chassis.
In the world of high powered door slammers many racers deal with ill handling race cars or cars that do not react to given changes. At G-Force we offer a complete chassis analysis and four-cornered scaling. We will analyze front and rear suspensions and also make recommended changes to try to stop customer problems.
Website: www.gforceracecars.com
---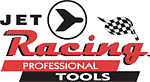 JET Equipment and Tools Ltd.
JET Equipment and Tools Ltd., headquartered in Burnaby, BC, is one of Canada's leading suppliers of professional tools and equipment to the automotive and industrial markets. Celebrating its 49th year in business, JET offers a wide range of products including JET hand tools, specialty automotive tools, air tools, abrasives, cutting tools and machinery products, as well as Strongarm brand professional hydraulic lifting equipment and ITC branded tools for the DIY/Hardware markets. JET has six warehouse locations in Canada and serves the market through hundreds of leading automotive and industrial supply distributors across the nation.
Over the past six years, JET Equipment and Tools has actively been sponsoring several leading Canadian IHRA and NHRA drag racing teams including Todd Paton (Top Fuel and Nitro Funny Car), Rob Atchison and John Evanchuck (Alcohol Funny Car), Paul Julien (Top Alcohol Dragster), Rick Distefano, Kenny Lang and Trevor Lowe (Pro Mod) and now Carl "Big Dog" Spiering in Pro Mod.
Website: www.jetequipment.com
---


NGK Spark Plugs
List the name of the world's most important engine manufacturers and you will see they have one thing in common - they all specify NGK spark plugs as original equipment.
Naturally, the great names from Japan - Honda, Isuzu, Mazda, Nissan, Subaru, Suzuki, and Toyota – specify NGK. They have counted on NGK reliability and consistent quality for years!
Now more than ever the big three in North America are also now counting on NGK for the consistent quality and reliability - General Motors, Ford, and Chrysler. However, did you know that the famous English Marques Jaguar, Lotus, Aston-Martin, and Rolls Royce are factory equipped with NGK plugs? Alternatively, Europeans like Saab, Volkswagen, BMW, Audi, Maserati, Alfa Romeo and now even Mercedes-Benz? Yes, all over the globe, automobile manufacturers are turning to NGK spark plugs.
In addition, while NGK powers everything from subcompacts to luxury performance cars, our plugs are the leader in non-automotive use.
Bombardier, Polaris, Kawasaki, Mercury, Yamaha, Onan, Toro, and Briggs & Stratton are among the many manufacturers who factory installs NGK plugs in their small-engine equipment.
Why is NGK the spark plug of choice for the global leaders? The answer is always the same leading edge technology and consistent quality. Those same ingredients go into every plug we manufacture.
Website: www.ngksparkplugs.ca
---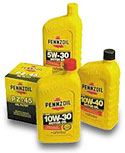 Pennzoil®
Pennzoil is the #1 selling motor oil in the U.S.A. and the fastest growing premium motor oil brand in Canada. Pennzoil's line of quality products exceeds industry specifications to offer unsurpassed engine protection, and include Pennzoil Platinum™ Full Synthetic with New Adaptive Molecules, Pennzoil SUV, Truck and Minivan motor oil and Pennzoil High Mileage Vehicle™ motor oil.
Pennzoil brand products are produced and marketed by Pennzoil–Quaker State Canada Inc., an affiliate of the Royal/Dutch Group of Companies. Pennzoil-Quaker State Canada Inc. is a leader in the lubricants industry, which includes fast lubes, automotive/consumer products, transport and industrial offerings to consumer and business customers. Pennzoil-Quaker State Canada Inc. markets Quaker State ®, Pennzoil ®, and FormulaShell motor oils and portfolio of car care products including Rain-X.
Website: www.pennzoil.com
---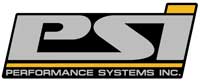 Performance Systems Inc.
Based in Tempe, Arizona, PSI design and manufacture high-performance products that dominate in racing competition. Working closely with customers and paying attention to detail has resulted in superior equipment with no equal, especially when it comes to superchargers. The supercharger, or blower, is a crank-driven air/fuel-mixture compressor that increases atmospheric pressure in an engine to produce more horsepower. The additional mass of oxygen-containing air that is forced into the engine improves on its volumetric efficiency, which allows it to burn more fuel in a given cycle and this in turn makes the engine produce more power. PSI products have set records in every drag racing class where its products are allowed. PSI quality and reliability have set the standard in this industry. For more information, visit www.psisuperchargers.com
---

Scott Jahren Paint
Long known for applying Award Winning Paint on many racecars. His customers have taken home 'Best Appearing' awards with all the major race sanctioning bodies. We have now moved into a new state of the art facility in Tonawanda where we are able to give you a true 'One Stop Paint Shop'. You can drop off your racecar, park your trailer and don't need to return until it is finished. We prep and paint the car and can then take it to Dan 'The Sign Man' DeLaney who is just down the road. The car comes back to us for the finishing touches and you pick it up. What can be easier than that! We only work with quality graphic designers like Roderick Burke, Dan DeLaney and Scott Brown. They are multi time award winners themselves and their designs are guaranteed to make your car a fan favorite.

Scott Jahren Paint
49 Peuquet Parkway
Tonawanda, NY 14150
Telephone: 716.692.2236
Website: www.scottjahrenpaint.com
---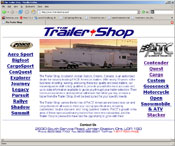 The Trailer Shop
The Trailer Shop, located in Jordan Station, Ontario Canada, is an authorized dealer for industry leading ATC Aluminum Trailer Company, Pace American and Renegade Coach and Trailers. With nearly 15 years in the business of selling, leasing, and using these top quality enclosed trailers, our knowledgeable staff is fully qualified to provide you with the most accurate and up-to-date information available to guide you through your trailer selection. Their hands-on experience and expertise will insure that when you buy or lease a trailer from The Trailer Shop, it will be best suited for your specific needs.
Website: www.thetrailershop.ne
---

VP Racing Fuels

VP Racing has been manufacturing the best fuels for motorsports since 1975, currently producing more than 60 unique blends. With these blends, VP has fueled champions in virtually every racing category and class -- from drag racing, circle track and road racing to motocross, off-road, off-shore and even airplane racing. In race venues not controlled by a fuel rule, VP consistently fuels more winners than any other American fuel company. VP's fuels have earned a reputation for superior power and consistency.
Website:
www.vpracingfuels.com