Carl Spiering looking forward to Gainesville
Eaton Cutler-Hammer Pro Modified team preparing for NHRA Gatornationals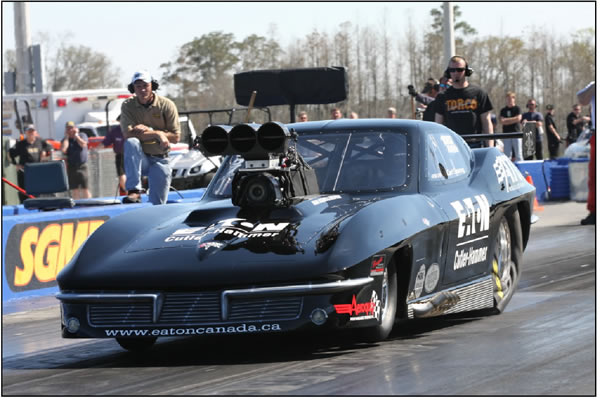 JORDAN STATION, ONTARIO (March 13, 2008) – The Pro Modified drag racing team of Carl Spiering Motorsports is planning for a good showing at its first 2008 NHRA event this coming weekend.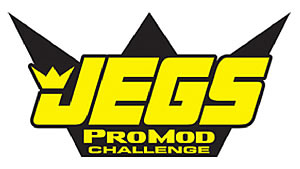 "We're looking forward to Gainesville," said Spiering, driver of the Eaton Cutler-Hammer sponsored 1963 Corvette. "This will be our first time running at the Gators and we can't wait. It's a great track to race on and we want to put on a good show for the fans."
Spiering and his team will be competing at the ACDelco Gatornationals in northern Florida in the JEGS ProMod Challenge Series.
The Jordan Station, Ontario based team, headed by Spiering and Crew Chief Terry Vince, has spent time testing the newly-constructed Tim McAmis Race Cars-manufactured 1963 Chevrolet Corvette Stingray in Georgia.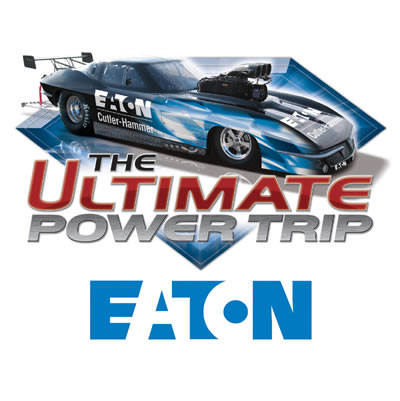 "We learned a lot in Valdosta testing, and I'm confident that we'll be ready for the Gatornationals," added Spiering. "There were some new car jitters that we worked out and there's no question the ERD (Engine Research & Development) 526-cubic inch Supercharged Hemi has the power we need."
"It's important that I thank Eaton Corporation's electrical business (Canadian Operations) that provide the primary sponsorship of our drag racing team for the seventh consecutive year," commented the 43-year old Spiering. "I also want to thank our list of associate sponsors and the JEGS ProMod Challenge Series for inviting us to participate in the first tour event."
The 39th annual ACDelco NHRA Gatornationals will be held in Gainesville, Florida March 14-16 at Gainesville Raceway.
For information, call (800) 884-NHRA (6472) or visit www.gainesvilleraceway.com