Spiering pleased with 2006 IHRA season
Consistent qualifying and solid engine program keys to successful racing year
Although he did not win the championship, Carl Spiering believes his 2006 campaign in the competitive IHRA Torco's CompetitionPlus.com Pro Modified division was successful. Consistency in qualifying, plus a stout and dependable engine program were key factors to his performance again this year.
"Consistency was key to our success this year and the G-Force Race Cars Eaton Road Warrior," said Spiering. "We were one of only two teams (the other being Quain Stott – 2006 IHRA World Champion) that qualified for every one of the 11 IHRA national events this season. For 2006, we averaged sixth spot in qualifying for all the events, with an average low ET of 6.14 seconds, making us the highest average qualifier over all of our competitors."
This highest average qualifier status gave Spiering and his team the best "batting average" for the season. While other teams may have qualified higher or lower at certain events, the Eaton Road Warrior always qualified well at each event with a steadiness and reliability that no other Pro Modified team matched.
Most IHRA National events featured fields of over 30 Pro Modifieds, with a couple of events topping 40 cars and two boasting the quickest qualified fields in IHRA history, all vying for the top 16 spots for elimination rounds.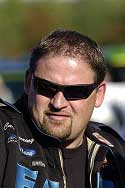 Spiering, the 42-year old driver from Jordan Station, Ontario, finished the season in seventh position in the IHRA eMax Nitro Jam™ Drag Racing Series in his Eaton Electrical 1967 Camaro and continues to lead the chase for the 2007 Torco Race Fuels Pro Modified Shootout.
Spiering added he was particularly pleased with his engine program, which has remained rock-solid over the past several seasons.
"We have gone three consecutive years with no powerplant failures with our ERD engine program," he said. "Our ERD (Engine Research and Development) facility features a new state of the art Dynamic Test Systems (DTS) dynamometer system that allows our engines to be tested, developed and race ready when we get to the track. Although our race luck was not there this year we want to emphasize our success at being one of the very few teams to qualify at each event."
The Torco Race Fuels Pro Modified class features a special program based on each team's final qualifying spot at each national event. The top eight in points will have the opportunity to participate in the 2007 Torco Race Fuels Pro Modified Shootout, which will be held at the IHRA Northern Nationals in Martin, Michigan. Spiering remains in the number one position in this category and has kept this since winning the 2005 Shootout again reinforcing his consistently strong performance throughout the 2006 season.
Carl Spiering Motorsports, www.CarlSpiering.com, thanks all of its sponsors and supporters including Eaton Electrical, (ATC) Aluminum Trailer Co., Competition Tire Canada - Goodyear Racing Tires, ERD (Engine Research and Development), Excel Tool & Die, G-Force Race Cars Inc., NGK Spark Plugs, Pennzoil®, RBS Superchargers, PSI Superchargers, Bicknell Racing Products (BRP), The Trailer Shop, VP Racing Fuels, Aeroquip Performance Products, Cynergy Composites, AFT Clutches and Scott Jahren Paint.
For more information, please contact Bruce F. Mehlenbacher at bruce@jajentertainment.com
Photo Credit: www.dragracecanada.com