Eaton Road Warrior Team ready for IHRA meet at Norwalk in the eMax Drag Racing Series this weekend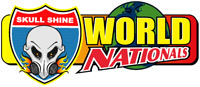 JORDAN STATION, ON (August 23, 2006) – This weekend the Eaton Road Warrior, Carl Spiering Motorsports Eaton Electrical Supercharged Pro Modified Camaro will return to Norwalk Raceway Park in Norwalk, Ohio, for the Skull Shine World Nationals presented by ACDelco in the IHRA eMax Drag Racing Series.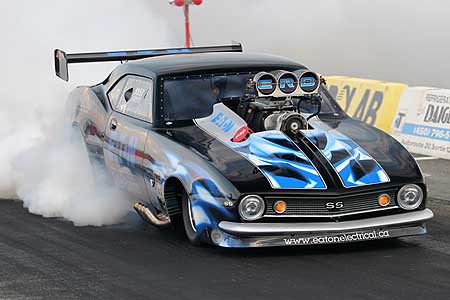 "Norwalk is one of our favorite places to race," said Spiering, who is from Jordan Station, ON. "The place is always jammed with great race fans that really get into the racing action."
The Skull Shine World Nationals will be round eight of the 11-event International Hot Rod Association (IHRA) eMax Drag Racing Series Skull Shine World Nationals presented by ACDelco, August 24-27 at Norwalk Raceway Park.
"At the last IHRA event in Martin we qualified solidly in the program in fourth position with a 6.136-second, 232-mph effort. Unfortunately, we lost in the first round of eliminations to Harold Martin. Last weekend at the PMRA event at Sanair in Montreal we were able to experiment and try some new things and we had a great weekend setting low ET of the event, qualifying number one, and going to the final," added Spiering. "That should give us an advantage going into Norwalk. But there will be at least 40-plus stout teams going in there with the same idea."
For information, about the Skull Shine World Nationals at Norwalk Raceway Park located east of Norwalk, Ohio, on Route 18 call (419) 668-5555, or visit www.norwalkraceway.com
For more information, please contact Bruce F. Mehlenbacher at bruce@jajentertainment.com
Photo Credit: www.mgdigital.ca