Spiering to compete in Eaton PMRA Challenge presented by Eaton's Electrical business
Eaton Road Warrior Team set for Sanair Pro Modified event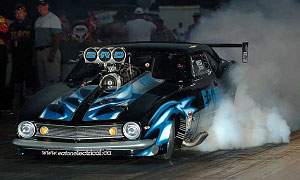 JORDAN STATION, ON (August 14, 2006) – Top Pro Modified competitor Carl Spiering and his Eaton Electrical Supercharged Chevrolet Camaro will be ready to do battle at this weekend's Pro Modified Racing Association (PMRA) event at the Sanair Motorsport Complex.
The PMRA event, the third in the five-race 2006 tour, is called the Eaton PMRA Challenge presented by Eaton's Electrical, and is the first event for the series at the Quebec facility.
"It's been a while since we've been to Sanair," said Spiering, of Jordan Station, ON. "But the Eaton Road Warrior will be ready and I'd like to put on a good show for the more than 600 Eaton people who will be on hand to watch some great Pro Modified drag racing action."
Pro Modified Racing Association qualifying for Eaton PMRA Challenge presented by Eaton's Electrical business will be held at 3:00 p.m., 4:15 p.m., and 5:30 p.m. Saturday, August 19, with eliminations to begin for the quickest eight entries at 7:30 p.m.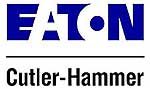 Spiering had a very strong 2005 season, and he plans on continuing the IHRA Pro Modified Championship pursuit this year. In 2005, Spiering won the IHRA Torco Race Fuels Pro Modified Shootout and the IHRA ACDelco Nationals. Overall Spiering placed third in the IHRA World Championship National Event Tour.
For information about the Eaton PMRA Challenge presented by Eaton's Electrical business at Sanair call (450) 772.6400 or visit online at www.sanairracing.com